Chess Links
Written by Peter Zhdanov
Friday, 17 April 2009
Natalia Pogonina encourages promoting chess and Pogonina.com by uploading her banners to your website. Just copy the code located below the banner to your website. Thanks in advance for your support!


Designed by: Violetta Postnova (except banners #1,7,8)


Comments (9)
Last Updated ( Sunday, 30 September 2012 )
Favorite chess links & banners
Written by Peter Zhdanov
Thursday, 16 April 2009
We are happy to offer you a selection of links and banners of our chess friends.
If you would like to have your website listed, please email us at This e-mail address is being protected from spam bots, you need JavaScript enabled to view it
We also appreciate banner exchange - feel free to choose whatever one you like from our Banner Gallery





Chess Games Database Online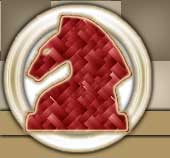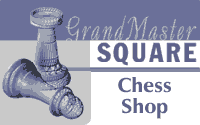 TheChessWorld - Learn to play chess

Chess : play or learn : You may play chess or learn the rules of chess and chess tactics. There are also chess problems , studies and chess quiz.

Free Chess School Online - Free chess school ChessZone.org. Huge amount of rare ebooks, annotated games, software, all for free! Chessboss - Play chess online, etc.

Ajedrezfemenino


Online Chess - Learn and play online chess with some of the best chess coaches! IchessU Ltd. is one of the best websites that offers online chess lessons from their team of chess coaches.

TacticsTime.com

Comments (4)
Last Updated ( Saturday, 13 April 2013 )